Description
Winter Control for Your Attic Drying Fan Humidistat with this Attic Fan Humidistat
This Jet Fan Attic Attic Drying Fan Humidistat turns any attic fan on when there is excess humidity in your attic. Attic humidity (dampness or frost) can cause mold, mildew and rot which create health and structural problems in your home.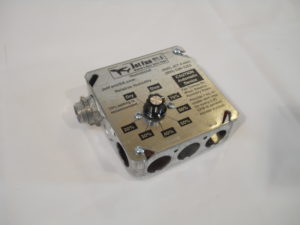 Regardless of the temperature in winter this control works with your thermostat to run fan when it is too humid in your attic and allows for your existing thermostat to also run the fan when it's hot. This switch is intended to be used in un-heated ventilated spaces.
Check that your attic fan has an adequate supply of air from outside through other attic air vents, like eave / soffit / overhang vents; roof vents; or gable end louvered wall vents before using this switch. You, the buyer are responsible for this. We recommend 1 square inch of net free intake vent area for every 2.25 C.F.M (cubic feet of air per minute) moved by your attic fan. So: if your fan moves 1200 Cubic Feet per Minute (CFM) you divide 1200 by 2.25 and you find that your fan requires 533 square inches of net free vent area. Some vents are labeled with the net free vent value; if there is a screen on the vent it only counts for roughly half the size of the vent, depending on the diameter of the screen wire and the distance between them.
The switch is rated for use with up to two attic fans simultaneously (7.5 amps). You can set the Attic Drying Fan Humidistat to start running the fan anywhere between 20 and 75% humidity, (75% is recommended). It will shut the fan off when the relative humidity is reduced by 5 to 6%. There is also a STOP position to deactivate the humidistat. 120 VAC, 60Hz, 7.5 Amps. The unit is new, assembled by Jet Fan, in Villa Park, Illinois, USA. Model: Humidistat. Unit is packed securely.  Please allow 10 business days for delivery.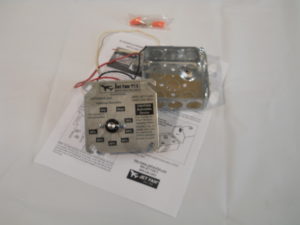 Higher quality Jet Fan Attic Drying Fan Humidistat