Ever Wonder Why it
is So Hard to get Rooms Cool Especially Upstairs?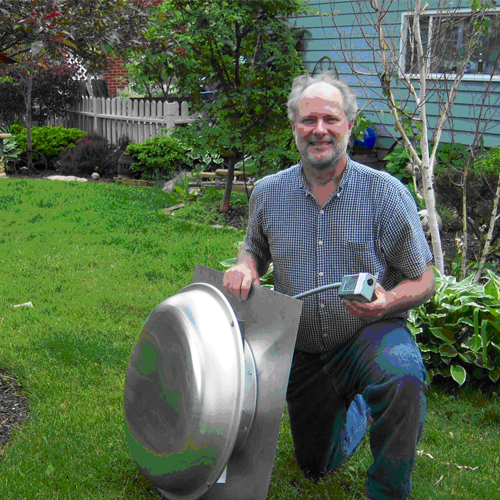 by Jeff Tideman, "Jet Fan Man"
How to Get Rooms Cool
Unless you've spent time in your attic during the heat of the day you may not realize just how hot it gets up there and why it is so hard to get rooms cool…especially upstairs. The fact is that attic temperatures approach 150 degrees during hot summer days. No wonder why it is so hard to get rooms cool.  Why are your air-conditioning / electric bills are so high? Your air conditioner has to work overtime to fight the effect of the attic heat that backs up into your rooms.
You need a Jet Fan Attic Fan
Jet Fans will force hot air right out of your attic. My company, Jet Fan Attic Fans from Chicago builds and installs Jet Fans in Chicagoland, and ships Jet Fans all over the country. Jet Fan installation crews and I have installed around 17,000 attic fans since 1983. My company has learned a lot about attic fans and we use that wisdom when building "The World's Best Attic Fan". The Jet Fan Attic Fan is a simple design that uses high-quality USA made components, it can:
• Save homeowners up to 30% on their cooling bills
• Lengthen roof life by keeping shingles cooler
• Add resale value to your home
According to studies by the Home Ventilation Institute homeowners may experience up to a 30% savings on air conditioning costs with a powered attic fan. ComEd indicates that air conditioners don't have to run as often when it isn't fighting a hot attic.
Jet Fan Attic Fans Draw Cooler Outside Air in From Other Static Vents that You Probably Already Have
If you are still hot upstairs or if your single story home is just too expensive to cool; you can get rooms cool with a USA made Jet Fan installed. If you are still hot even though you have a ridge vent, soffit vents, louvered gable wall vents; you can still get a Jet Fan. In fact, the Jet Fan relies on other vents even ridge vents to circulate cooler air in from outside while blowing out super-hot attic air. The Jet Fan comes on automatically when the attic temperature reaches 100° F and shuts off when it gets back down to 90° F so it only runs when you really need it. Typically it will run about 12 hours or more on really hot days. So more vents are always good to keep your attic cool in the summer and dry in the winter but they are just not enough on really hot days.
Better Value
What is a good night sleep worth? The Jet Fan Attic Fan is the quietest attic fan made because we use a USA made motor the does not vibrate and resound through your home. The fan blade is balanced so it won't shake pictures off the wall like some other attic fans do. If you really listen you may be able to hear it, but usually my customers have to open their attic access to hear it. It really depends on how your home was built. Truss roofs with all the two by fours criss-crossing from roof to ceiling transmit a little more sound…all the more reason to get the quietest fan.
I made the Jet Fan roof-top fans better so you will never need another one and so if you ever go to sell your home, it will still be working. My philosophy is a little different then most manufactures. Rather than sell each homeowner several attic fans as they wear out; I just want to sell one to all homeowners.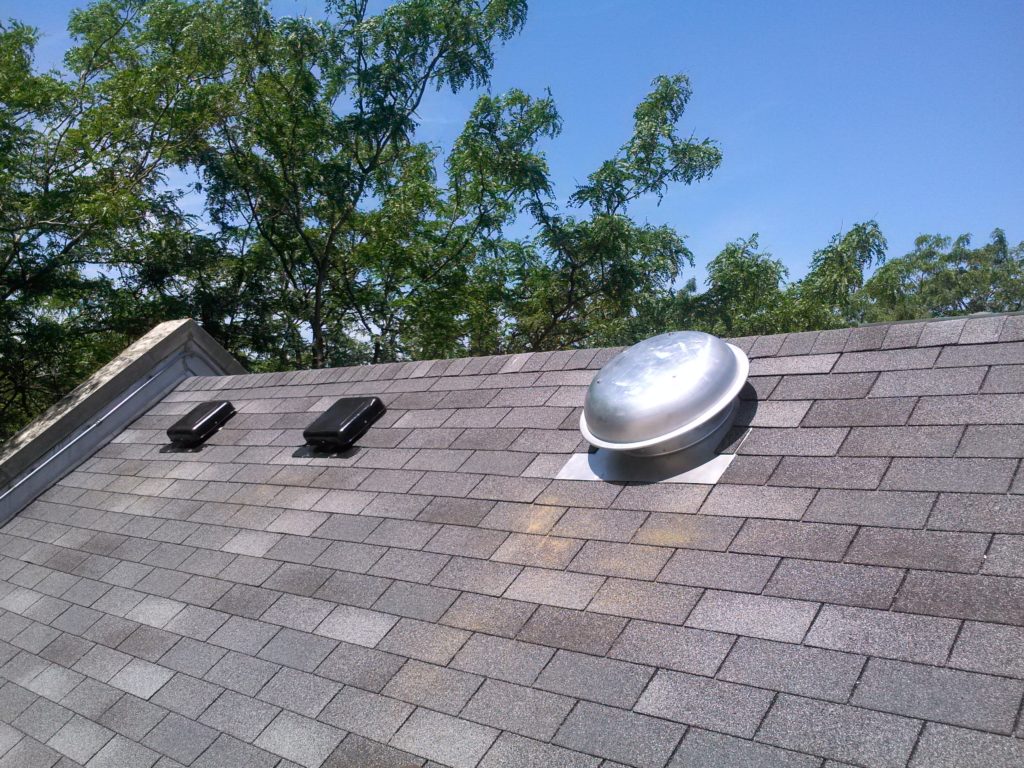 All aluminum so they will never rust.
 .040 to .090 inch thick aluminum housing will never blow apart in the wind.
Stainless steel screws and bolts will last forever.
Super-heavy screen is important…so when you look up in your attic you won't have anything looking back at you.
Adjustable thermostat is a longer lasting Snap-action switch
Included firestat  safer in the event of a home fire.
Get Rooms Cool and get a good nights sleep
More information about Jet Fans
Contact Us:
Jet Fan Attic Fans
494 N. Ellsworth Ave.
Villa Park, IL  60181
Phone: 630-834-9165
Toll Free: 800-JET-FAN3 (1-800-538-3263)
email: Jeff@JetFanUSA.com