Jet Fans housings are built to survive high winds. They're all heavy gauge rust proof aluminum with stainless steel bolts that don't leave rust streaks down your roof. The truly heavy-duty screen actually stops surprise attacks from birds or squirrels trying to get into your attic. All the Jet Fan parts and components are custom made for Jet Fan right here in America. The Jet Fan electric motor is quieter and has thermal protection for added safety, and has a capacitor for added life and efficiency. An adjustable and accurate snap action thermostat turns the Jet Fan on and off automatically while a firestat protects your home in the event a home fire by shutting off the fan so it will not make matters worse like the cheap roof fans do. Higher quality parts are what make the Jet Fan better and maintenance free. Jet Fan's warranty is pro-rated for ten (10) years and beyond with a discount for homeowners for as long as they own their home if they ever need replacement parts.
The Jet Fan can also help when there is an unexplained humidity problem in the attic. Humidity can cause frost and ice to accumulate on the roof-framing members and eventually cause mold, mildew and rot to damage your home's framing. An optional humidistat turns the fan on and off regardless of temperature whenever the relative humidity is too high in the attic.
Jet Fans come in two different sizes. The model 727 Fan covers up to 2300 square feet of attic floor, and the model 747 up to 3200 square feet. For efficiency, bigger is not necessarily better. Jet Fan Installations will check your intake ventilation so your attic ventilation system is balanced with maximum cross-flow through the attic.
Do you have a special roof and need a gable mounted version? Click the "Gable-End Fans" link on the left……
Or, do you have a special need for a solar powered fan? Click the "Solar Attic Fans" link on the left…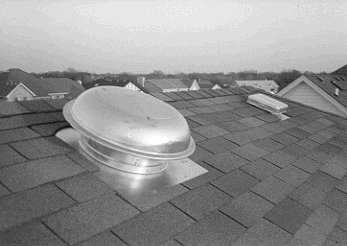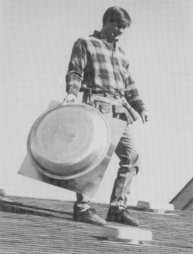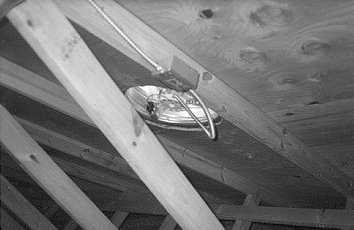 Standard installation includes up to four (4) additional roof intake vents and a shut-off switch located inside the attic access (optional wall switch available). For attics with unexplained signs of excess humidity, an optional humidistat is available.
MODEL
NO.

H.P.

WATTS

VOLTS

AMPS

CFM@
.03S.P.

BLADE
DIA.

FLASHING
SIZE

APPROX.
ATTIC SIZE
(SQ. FT.)

INTAKE
VENT
REQ'D
(SQ. IN.)

707

1/15

132

120

1.1

700

14″

24″ x 24″

1000

330

727

1/8

204

120

1.7

1200

14″

24″ x 24″

2300

560

747

1/8

276

120

2.3

1650

16″

30″ x 29 3/4″

3200

900
ORDER NOW
Delivery may take up to two weeks depending on season and prior orders.
Call Jet Fan at 1-800-JET-FAN3 (538-3263) to find out if your item are available sooner.
PRICES ARE SUBJECT TO CHANGE WITHOUT NOTICE.
Adjustable Thermostat / Firestat control is included with fan purchase. The thermostat is available separately as an accessory for a fan you may already have.